Hello, welcome to my news and tips blog, in this page you will learn more about me. You will see my passions, my hobbies and my favorite videos. Let's find out about my family life and my professional life. Let's go for the presentation of me and my website.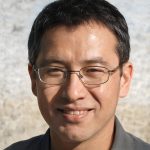 Hi, I'm Anthony Deloani, pro blogger for 5 years. I re-opened my blog to share with you. I welcome you to my website
I am married and I have three children, two girls and a boy, they are 8 years old, 10 years old, and the youngest is 5 years old. A sublime woman that I love more and more every day, a happy family life.
Tourism and travel
Mountain sports
Water sports
LifeStyle
Art Painting
Contemporary painters
History and geography
Gardening and Permaculture